Travel Insurance
We can provide you with general information regarding the best times to travel, give optional cities or destinations that may be more economical, search for sales or discounted fares and help you with the complete packag Our Cruise department works with numerous cruise lines including Carnival Cruises, Royal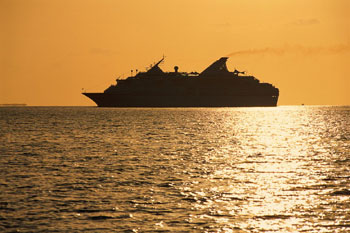 Caribbean Cruise Lines, Norwegian Cruise Lines, Holland American Cruises, Princess Cruises, and many more. Though many of the new ships share a similar look, each cruise line is different and we can help you choose the cruise or destination that fits your individual needs or situation. We have group discounts to extend to you even in situations where you need only one cabin. We do your homework; assist with shore excursions; give details and information needed beforehand so you can spend valuable time having fun. We would love the opportunity to give you a quote and also send out the appropriate brochures for your age group and /or specific preferences that you want from these popular cruise lines or other destinations.
How is High Plains Travel different from other Colorado Springs Travel Agents?
Our job doesn't end once your travel arrangements are made. We are here for you before, during and after your trip. You can call us with questions about what to bring, what to expect, what to see and what to skip. After your trip, we'll call to find out how your time was, what you liked and if there's anything we could have done to have made your trip even better. We measure our success by your satisfaction!
How can we help you right now?
Do you want to save time and energy arranging travel? High Plains Travel Co will assess your travel needs and make recommendations based on your requirements, decreasing your travel planning time and in turn decrease your travel costs. Please call us and ask one of agents for a quote.
If your destination is not listed please dial 0 and you will be transferred appropriately.With the travel industry changing daily, some markets are more competitive than others. World affairs as well as business finances impact different areas in travel and we keep up on them daily. For example we have a 24-hour emergency line in the case of your not being able to contact the airlines in the event of a snowstorm or cancelled flights, which allows us to get you the necessary information. Give us a call at (719)597-0004 or you may email us your travel requests to
info@highplainstravel.com
.