Ten Basic Travel Tips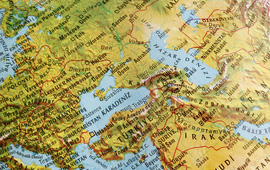 1. Pack everything of value in your carry on luggage. This includes your travel documents, important business papers, prescription medication, glasses and other expensive accessories. Though it may seem to be stating the obvious, if your luggage is lost, even temporarily, you could experience problems that could have easily been prevented. Also, Include one days
worth of clothing with you just in case.

2. Familiarize yourself with the current TSA (Transportation Security Administration) guidelines to get through security more quickly and with less hassle. Many items can only go in checked luggage, but you might be able to get a smaller version with you to take onboard. http://www.tsa.gov/
3. Check with your physician and the Center for Disease Control guidelines to see if you need any immunizations. http://wwwnc.dcdc.gov/travel/
4. Avoid short connection times when scheduling your flights. Travel today is unpredictable and it's best to plan for the worst case scenario. If you are catching a cruise, fly in the day before to be certain that you and your luggage are there on time.


5. Purchase Travel Insurance! This covers many scenarios from cancellation to delay, supplier default, baggage loss and more. Ask your health insurance company and automobile insurance agent what you are covered for when traveling so that you may make an informed decision as to which travel insurance policy to purchase.

6. Read all your travel documents, especially the fine print. If your airline tickets are non-refundable, ask your travel agent to explain the procedures should you have to make a change in your travel plans. Check whether any additional cost will be involved. If you are traveling abroad, check whether your passport is valid. It is best and sometimes required to have the validity extended for 6 months past your travel date. Apply for your passport and visa(s) as early as possible. Obtaining a passport during peak travel seasons can take several weeks.

7. Keep a duplicate copy of your passport and travelers checks in a safe place. Obtaining replacements of these documents when you travel abroad is much easier when you can provide copies of originals.

8. Take twice as much money and half as much clothes you think you'll need. These days airlines are enforcing the "one piece of carry-on luggage" rule, particularly on full flights, so travel as light as possible. Carry enough money to see you through any emergencies. Although credit cards are widely accepted and ATM machines are quite common, it still makes sense to carry cash, especially if you are traveling abroad.

9. Retain all of your receipts for purchased goods or services outside of the U.S. In many countries, a Value Added Tax is added to the purchase price of everything you buy. VAT is reimbursable when you return to the U.S. -this can be a substantial saving, as VAT can often be as high as 25 or 30 percent!

10. Relax and Enjoy! Create new memories to last a lifetime!